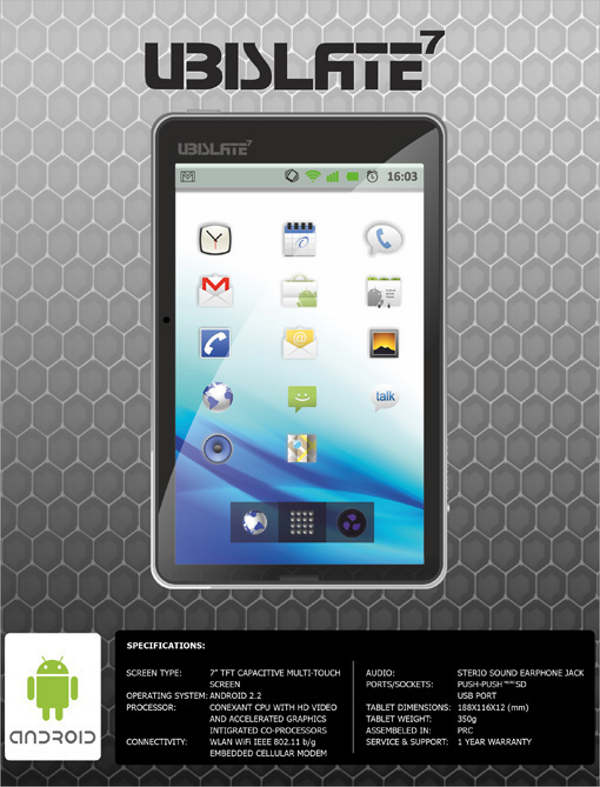 The much talked about low cost tablet, developed by IIT Rajasthan and DataWind under the Human Resource ministry of India, has been launched with a price tag of Rs 2,250. The retail version will be launched in November with price of Rs 2,999.
Connectivity options include built in WiFi support and ability to connect a data card for 3G and GPRS connectivity. There are two full USB ports, and Aakash has a 2 GB in built memory and comes along with a 2 GB MicroSD. The tablet supports external memory up to 32 GB. USB port can also be used to attach external camera.
nitially, the government will distribute 1 lakh Aakash tablets among schools across the country. The retail version which will be priced slightly higher at Rs 2,999 will be available from November.
The tablet will come along with a leather case which will not just protect the tablet but will also act as a keyboard case, so that tablet can be used as a netbook as well.
source:- http://www.themobileindian.com